Conference Chair

Hui Wang

——
Hainan University, China
Prof. Hui Wang received his Bachelor degree in Theoretical and Applied Mechanics from Lanzhou University in 1999, Master degree in Engineering Mechanics from Dalian University of Technology in 2004 and Doctoral degree in Solid Mechanics from Tianjin University in 2007. He then worked at College of Civil Engineering, Henan University of Technology as a lecturer. He was promoted to Associate Professor in 2009 and Professor in 2015. In 2010, He was awarded Australia Endeavour Award. Since June 2021, He has joined School of Civil Engineering & Architecture at Hainan University as a full professor. His research interests cover Fundamental-solution-based numerical methods, Cementitious composites, and Mechanical metamaterials. He has published about 70 peer-reviewed papers indexed by SCI and 4 academic books respectively by Elsevier, CRC Press and Tsinghua University Press. See also the homepage at http://orcid.org/0000-0002-0023-3715.
huiwang@hainanu.edu.cn
https://scholar.google.com.au/citations?user=Mo7_AMYAAAAJ&hl=en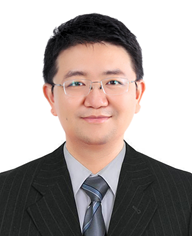 Jun Hu

——
Hainan University, China
Prof/Dr. Jun Hu is a professor (MEng/PhD supervisor) of the College of Civil Engineering and Architecture of Hainan University and the Director of Institute of Marine Geotechnical Research. He was appointed as the first batch of youth "Master of South China Sea" and key member of the "Double Hundred" talent person team in Hainan Province. He was also honoured as the top-notch person of Hainan province. With over 160 publications in international refereed journals, more than 120 national patents, seven software copyrights, four monographs and five textbooks, he is currently conducting interdisciplinary research relating marine geotechnical engineering, tunnel and underground engineering, artificial ground freezing technology and intelligent construction.
hj7140477@hainanu.edu.cn
https://hd.hainanu.edu.cn/jianzhu/info/1103/5512.htm
Advisory Committee
1

1

Dashnor HOXHA——

Polytech'Orléans, Laboratory PRISME, France




Dimitrios K. Savvidis——

independent expert, Belgium




Mabitiga Zacharie——Okinawa National College of Technology, Japan
Steering Committee
1

Hui Tong Chua——

The University of Western Australia, Australia




Wen-Feng Lin——

Loughborough University, U.K

Program Committee
1

1

Guoqian Chen——

Peking University, China




Marquez-Barja——

Trinity College Dublin (TCD), Ireland




Nicola Epicoco——

Politecnico Di Bari, Italy


1

1

David Vázquez Bermúdez——

Universitat Autònoma de Barcelona, Spain


Hj. Ramli Nazir——Universiti Teknologi Malaysia, Malaysia



Ali Tolooiyan

—— University of Tasmania, Australia
Technical Committee
Julian Wang——University of Cincinnati, USA
Kamran Shavezipur——Southern Illinois University Edwardsville, Edwardsville, IL, USA
Vibhash Jha——NXP Semiconductors, Austin (TX), USA
Omid Nabinejad——Michigan State University, MI, USA
Yuri N. SKIBA——Universidad Nacional Autónoma de México, Mexico
Georgios Kapogiannis FHEA——Anglia Ruskin University, Chelmsford, CM1 1SQ, UK
Imran Ibrahim——University of Glasgow, UK
Dariusz Fydrych——Gdańsk University of Technology, Poland
Aleksandra Świerczyńska——Gdańsk University of Technology, Poland
Katarina Monkova——Technical University in Kosice, Slovakia
Amr Sweedan——UAE University, UAE
Changguo Wang——Harbin Institute of Technology, China
Hengming Liu——Dalian Ocean University, China
Deepa G Nair——Cochin University of Science & Technology, India
Ahmed Kadhim Hussein——Babylon University, IRAQ
Gyu Myoung Lee, Reader——Liverpool John Moores University, UK Adjunct Professor, KAIST, Korea
Hariati Taib——Universiti Tun Hussein Onn Malaysia, Malaysia
HUYNH TRONG-PHUOC——Can Tho University, Vietnam
KAMARUDIN AMBAK——Universiti Tun Hussein Onn Malaysia, Malaysia
LIEW YUN MING——Universiti Malaysia Perlis (UniMAP), Malaysia
Mohd Hamdi Bin Abd Shukor——University of Malaya, Malaysia

PRABHUDEVM.S——Government Polytechnic, India
Subha V——Cochin University of Science and Technology (CUSAT), Cochin, India
Vimal Joshi——Shri R.K. Parikh Arts and Science College, India
Xi Yuan——Dalian University of Technology, China
Mohsen Motahari-Nezhad——Shahid Beheshti University, Iran
Kyong Yop Rhee——Kyung Hee University, Korea
P.SIVAPRAKASH——Dr. NGP Institute of Technology, India
Ki-Hyun Kim——Hanyang University, Korea
Doo-Yeol Yoo——Hanyang University, South Korea
Gyu Myoung Lee——Korea Advanced Institute of Science and Technology(KAIST), South Korea
Kaveh Ostad-Ali-Askari——Isfahan University of Technology (IUT), Isfahan, Iran
Lubna Abudlrahman Salem——Civil Engineering Department, Al Mansour University College, Baghdad, Iraq
Emin Taner ELMAS——ISKENDERUN TECHNICAL UNIVERSITY (ISTE), TURKEY
Ahmed Mancy Mosa——Al- Mansour University, Iraq
Alokesh Pramanik——Curtin University, Australia
Koorosh Gharehbaghi——RMIT University, Australia
Shouib Nouh Ma'bdeh——Jordan University of Science and Technology, Jordan
Mohamed Walid Azizi——Abdelhafid Boussouf-Mila University Center, Algeria
Jacob Scharcanski——Federal University of Rio Grande do Sul (UFRGS), Brazil